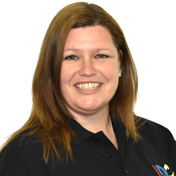 About me
Hi I'm Gill, I am a female driving instructor licensed by the DVSA to give driving instruction and I am passionate about road safety.
I decided to become a driving instructor because I am enthusiastic about learning and wanted a career where I could continue to help others to learn and develop new skills. Before training to do this, I worked in education for many years with ages ranging from primary schools to further education and adults. I have worked as a Careers Adviser, Teaching Assistant, Learning Mentor and in safeguarding. I really enjoy getting to know people and supporting them to achieve their goals. I have lived in Leicestershire for over 20 years and have 3 children who have recently learned to, or are learning to drive, and I have enjoyed to opportunity to support them.
I was fortunate to be trained by LDC in the latest adult coaching and training techniques so you can be assured the training I give will be of the highest standard.
I chose to work with LDC because everybody is different and the LD System allows for flexibility in lessons so that you learn to drive safely at a rate that suits you. I aim to make every lesson enjoyable and as productive as possible. The LD System just helps me to do this more effectively.
Lessons are always conducted in a calm, friendly and relaxed manner as I firmly believe in making pupils feel at ease during lessons.
Well I hope this gives you a brief idea about me so please feel free to click here to "Contact me"